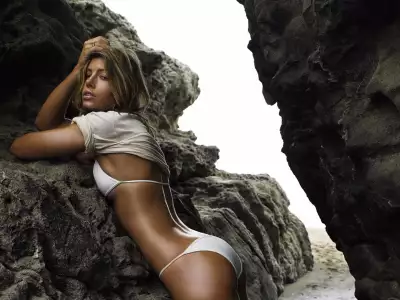 Jessica Biel
Jessica Biel, a name synonymous with talent and advocacy, has made her mark in Hollywood through her remarkable career and commitment to making a positive impact on society. In this article, we delve into the life and accomplishments of this versatile actress, from her early beginnings to her lasting influence on and off the screen.
Early Life and Introduction to Acting:
Born on March 3, 1982, in Ely, Minnesota, Jessica Biel's journey into acting began with a passion for the performing arts. Her early experiences in theater and modeling ignited her desire to pursue a career in the entertainment industry.
Breakthrough Role in "7th Heaven":
Jessica Biel's breakthrough moment came with her role as Mary Camden in the long-running television series "7th Heaven" (1996-2006). Her portrayal of the strong-willed character captured the hearts of viewers and marked the beginning of her journey to stardom.
Versatility and Critical Acclaim:
Biel's career continued to flourish with a diverse range of roles in films such as "The Illusionist" (2006),"The Texas Chainsaw Massacre" (2003),and "The Sinner" (2017-2020),a series that earned her critical acclaim. Her ability to convey depth and authenticity in her characters showcased her versatility as an actress.
Advocacy and Philanthropy:
Beyond her acting career, Jessica Biel is known for her advocacy and philanthropic efforts. She is a passionate supporter of causes like women's reproductive health and access to education, using her platform to raise awareness and make a positive impact on society.
Ongoing Impact and Future Ventures:
Jessica Biel continues to be an influential figure in Hollywood, with exciting projects on the horizon. Her dedication to storytelling, her advocacy work, and her enduring impact on the world of entertainment and social causes ensure that her star will continue to shine brightly.
Conclusion:
Jessica Biel's journey from a young actress with promise to an iconic and influential figure in Hollywood and the world is a testament to her talent, versatility, and unwavering commitment to making a difference. Her unforgettable performances, ability to tackle diverse roles, and her profound impact on societal issues have endeared her to audiences and peers alike. With her star still ascending, Jessica Biel remains a remarkable and celebrated presence in the world of film and advocacy.