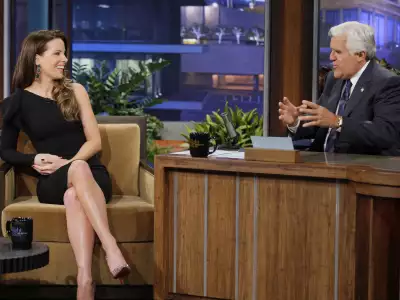 Kate Beckinsale
Kate Beckinsale, a name synonymous with talent and beauty, has been a captivating presence in Hollywood through her illustrious career. In this article, we delve into the life and accomplishments of this versatile actress, from her early beginnings to her enduring influence on the silver screen.
Early Life and Introduction to Acting:
Born on July 26, 1973, in London, England, Kate Beckinsale's early exposure to the world of acting, courtesy of her parents, provided the foundation for her own passion for the craft. Her journey into acting began with theater, but her determination soon led her to explore opportunities in film.
Breakthrough Role in "Pearl Harbor":
Kate Beckinsale's breakthrough moment came with her role as Nurse Lt. Evelyn Johnson in the epic war film "Pearl Harbor" (2001). Her performance alongside Ben Affleck and Josh Hartnett earned her recognition and marked her as a rising star in Hollywood.
Versatility and Acclaim:
Beckinsale's career continued to flourish with diverse roles in films such as "Serendipity" (2001),"Underworld" (2003),and "The Aviator" (2004). Her ability to seamlessly transition between genres showcased her versatility as an actress and solidified her reputation as a talented performer.
"Underworld" Franchise and Iconic Roles:
Kate Beckinsale became an iconic figure through her role as Selene in the "Underworld" film series. Her portrayal of the fearless vampire warrior in this action-horror franchise garnered a dedicated fan base and cemented her status as a Hollywood powerhouse.
Ongoing Career and Upcoming Projects:
Beckinsale's influence in Hollywood continues to grow, with her involvement in both film and television. Her upcoming projects promise to showcase her acting prowess and captivate audiences anew.
Conclusion:
Kate Beckinsale's journey from a young girl with a passion for acting to a prominent and influential figure in Hollywood is a testament to her talent, dedication, and undeniable charm. Her unforgettable performances and her enduring impact on the entertainment industry have endeared her to audiences and peers alike. With her star still shining brightly, Kate Beckinsale remains an enigmatic and celebrated presence in the world of film.